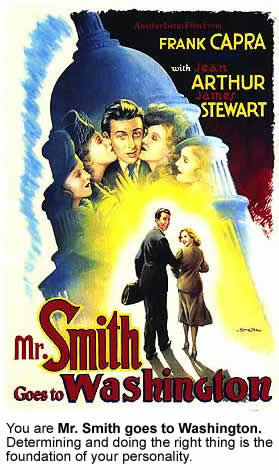 What Classic Movie Are You?
personality tests by similarminds.com
I took this classic movie test that I found in Penny and Mumsey's journals. I can't believe it says I am " Mr. Smith goes to Washington" and that determining and doing the right thing is the foundation of my personality.
They actually hit the nail right on the head but I was hoping for something much more exciting. Hmmm maybe a personality make over is in order, or... maybe not.
*** Coy ***